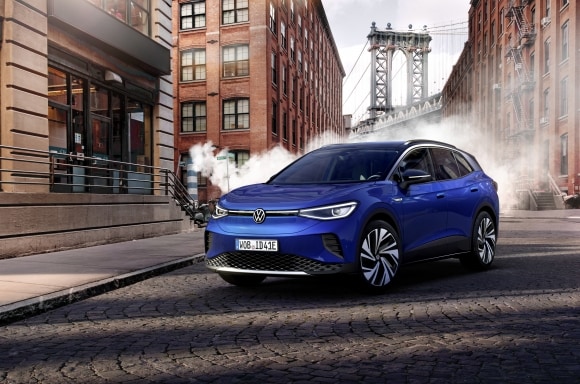 An Energizing Future: Volkswagen Electric Concepts
Patrick Motors Volkswagen looks forward to the future of our signature brand, which recently began making the push towards a more electrifying horizon. Volkswagen began making strides towards electric and alternative energy cars with the launch of the e-Golf hatchback a few years ago. If you attend any auto shows of major Volkswagen events, then you will know that the brand has some new concepts which will hopefully blossom into fuel-saving alternative energy models for your consideration. Let us taker a look at these concepts as well as the Volkswagen e-Golf hatchback, so you can decide if a Volkswagen electric car excites you. Shoppers will find Patrick Motors Volkswagen conveniently less than 15 minutes outside of Worcester.
ID. CROZZ
The ID. CROZZ concept sedan will hopefully blossom into an all-electric model by the end of 2020. This electric concept promises rapid acceleration and full battery charging in up to 30 minutes, ensuring your busy schedule remains uninterrupted. The inside broads a sleek and futuristic design, while the inside promises innovative new technological features like the Augmented Reality Heads-Up Display and ID. Pilot Mode, a semi-autonomous driver-assist software Volkswagen also has in the works.
ID. BUZZ
Remember the VW Microbus of decades past, from photos your parents showed you or even an old antique model owned by a friend? Well the IS-Buzz takes this bus design and adds a more modern look to it, complete with a robust 369-horsepower electric motor. The ID.BUZZ proves a worthy successor to the Microbus that preceded it and will come available for purchase or lease by 2022 or so, when production commences.
ID. VIZZION
Many auto reviewers will tell you the future of automobiles lies in alternative energies, while others will argue self-driving cars are the real way of the future. The ID. VIZZION presents a future with both concepts in one car as the first fully-autonomous concept vehicle of the brand. Its electric motor promises shoppers the ability to taker on long-distance road trips in comfort, with a total all-electric range of up to 400 miles. You and all of your passengers will have the ability to simply kick back and enjoy the view as the digital chauffeur technology of the ID.VIZZION guides you towards your destination.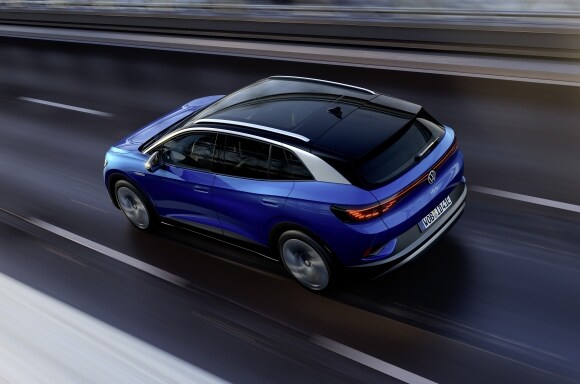 ID.
The ID. concept car was the first all-electric hatchback prototype to signal Volkswagen's move towards all-electric performance. This hatchback offers a 370-mile all-electric range, making it the Westborough, MA commuter's choice in electric hatchbacks. Its design offers sleek exterior contours, and a minivan-style sliding rear door. The steering wheel of this concept car even pops out and retracts as needed when entering and exiting the vehicles. This all-electric concept hatchback promises semi-autonomous controls as well, bringing it fully into the future.
 
Cruise Towards an Electric Future
More and more drivers these days look for new ways to cut their carbon footprint and drive intelligently in a car that saves them fuel. Volkswagen wants to push towards that brighter future with their concepts, so we encourage you to keep in touch to learn more about their progress. You may contact us online or over the phone fort exclusive updates and learn more about the existing new Volkswagen cars we have to offer at Patrick Motors Volkswagen in Auburn, MA.
We look forward to hearing from you!

Electric Vehicles From Volkswagen
Electric Vehicle FAQ
Curious about EVs and what it's like to own and drive one in the Auburn, MA area? We know you have a thirst for knowledge as new electric Volkswagen models inch closer, so we compiled some of the most frequently asked questions about EVs here on this page! If you have a question about EVs, please feel free to refer to this list. Of course, if you don't find the answer to your question here, please don't hesitate to connect with us at our dealership to learn more.
Owning an Electric Vehicle
Q: Why should I buy an electric vehicle?
A: Driving an electric car can help you reduce your carbon footprint. EVs produce zero emissions, they are easy to maintain, and they're both fun and quiet to drive. Additionally, you can charge your vehicle at home or at one of the thousands of charging stations nationwide. EVs are also remarkably efficient compared to their gas-powered brethren.
Q: Are EVs safe to drive?
A: Yes! Electric Volkswagen vehicles are held to high safety standards, just like any model in the Volkswagen lineup. EVs are required by law to meet demanding safety standards, and they often go above and beyond.
Q: Why has Volkswagen started making so many EVs?
A: The goal is for the Volkswagen Group to make its business carbon neutral by the year 2050. Going electric will have a major impact on achieving that goal. The Volkswagen Group aims to build 1.5 million EVs a year worldwide by 2025.
Q: Are EV batteries like the ones I have in my electronics?
A: No. Most consumer electronics run on a lithium-ion battery of some sort. EV batteries are considerably different in both their design and chemistry, making them better suited for a vehicle.
Charging an Electric Vehicle
Q: How long does it take to charge an EV?
A: It largely depends on the type of charger. Charging power comes in three levels. Level 1 is a standard 120-volt plug. Level 2 runs on a 240-volt circuit, and it can provide an EV with about 12 to 25 miles per hour of charge. Level 3, also known as DC Fast Charging, involves some special equipment. DC Fast Chargers are generally what you find at public charging stations near Worcester, and they can get an EV battery up to 80 percent in about 40 minutes.
Q: Where can I charge my EV?
A: You can charge your EV at home or at a charging station! A Level 1 Charger can plug into standard 120-volt, three-prong outlets. The number of available public charging stations grows as time goes on, making it easier to supply your EV with the power it needs as you journey around Wesborought.
Q: How much energy does an EV battery pack have?
A: The largest available battery pack for the Volkswagen ID.3 can hold 82 kilowatt-hours of energy. To put that into perspective, that's about 5,500 times the amount of energy that your smartphone can hold!
Driving an Electric Vehicle
Q: What is regenerative braking?
A: Regenerative braking helps your EV use power more efficiently. The usual flow of power in an EV starts with a battery that feeds electric power to a motor and turns the wheels. Regenerative braking reverses this flow by sending energy from the wheels back through the motor and into the battery.
Q: What's so fun about driving an EV?
A: While gas engines take some revving to make max horsepower and torque, electric motors deliver max torque as soon as they start spinning. With immense power ready to go at your fingertips, driving an EV around Shrewsbury, MA is a uniquely exhilarating experience.
We're sorry, availability of some equipment, options or features may be limited due to global supply issues affecting the auto industry. Please be sure to verify that the vehicle you purchase includes all expected features and equipment.