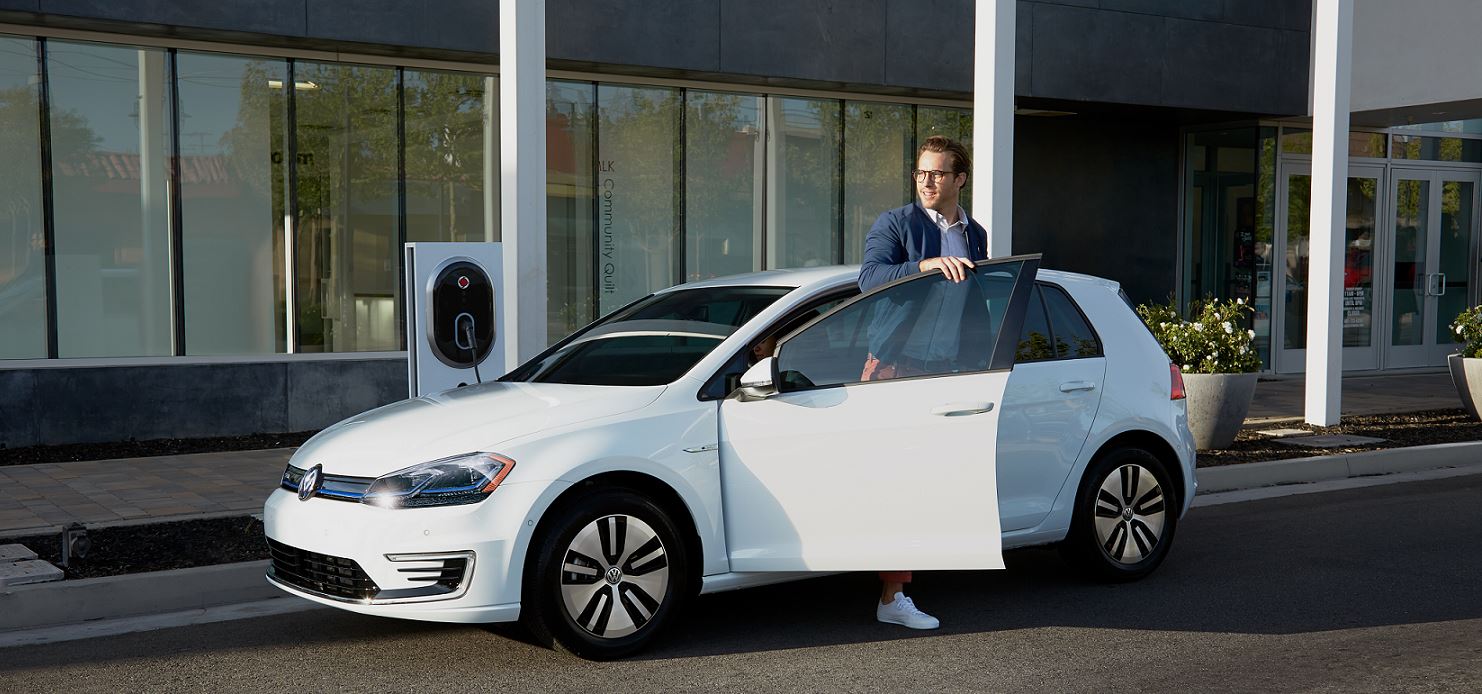 An Energizing Future: Volkswagen Electric Concepts
Patrick Motors Volkswagen looks forward to the future of our signature brand, which recently began making the push towards a more electrifying horizon. Volkswagen began making strides towards electric and alternative energy cars with the launch of the e-Golf hatchback a few years ago. If you attend any auto shows of major Volkswagen events, then you will know that the brand has some new concepts which will hopefully blossom into fuel-saving alternative energy models for your consideration. Let us taker a look at these concepts as well as the Volkswagen e-Golf hatchback, so you can decide if a Volkswagen electric car excites you. Shoppers will find Patrick Motors Volkswagen conveniently less than 15 minutes outside of Worcester.
ID. CROZZ
The ID. CROZZ concept sedan will hopefully blossom into an all-electric model by the end of 2020. This electric concept promises rapid acceleration and full battery charging in up to 30 minutes, ensuring your busy schedule remains uninterrupted. The inside broads a sleek and futuristic design, while the inside promises innovative new technological features like the Augmented Reality Heads-Up Display and ID. Pilot Mode, a semi-autonomous driver-assist software Volkswagen also has in the works.
ID. BUZZ
Remember the VW Microbus of decades past, from photos your parents showed you or even an old antique model owned by a friend? Well the IS-Buzz takes this bus design and adds a more modern look to it, complete with a robust 369-horsepower electric motor. The ID.BUZZ proves a worthy successor to the Microbus that preceded it and will come available for purchase or lease by 2022 or so, when production commences.
ID. VIZZION
Many auto reviewers will tell you the future of automobiles lies in alternative energies, while others will argue self-driving cars are the real way of the future. The ID. VIZZION presents a future with both concepts in one car as the first fully-autonomous concept vehicle of the brand. Its electric motor promises shoppers the ability to taker on long-distance road trips in comfort, with a total all-electric range of up to 400 miles. You and all of your passengers will have the ability to simply kick back and enjoy the view as the digital chauffeur technology of the ID.VIZZION guides you towards your destination.
ID.
The ID. concept car was the first all-electric hatchback prototype to signal Volkswagen's move towards all-electric performance. This hatchback offers a 370-mile all-electric range, making it the Westborough, MA commuter's choice in electric hatchbacks. Its design offers sleek exterior contours, and a minivan-style sliding rear door. The steering wheel of this concept car even pops out and retracts as needed when entering and exiting the vehicles. This all-electric concept hatchback promises semi-autonomous controls as well, bringing it fully into the future.
Volkswagen e-Golf
Of course, if you want to enjoy Volkswagen's electric energy now, we highly encourage you to scope out the Volkswagen e-Golf among our new and pre-owned inventories in Auburn, MA. The all-electric e-Golf represented the beginning of Volkswagen's commitment to a brighter future, with a rechargeable electric powertrain and the same great comfort people expect from this hatchback. Shoppers in Shrewsbury looking to save in the short-term and long will enjoy the Volkswagen e-Golf hatchback in Auburn, MA.
Cruise Towards an Electric Future
More and more drivers these days look for new ways to cut their carbon footprint and drive intelligently in a car that saves them fuel. Volkswagen wants to push towards that brighter future with their concepts, so we encourage you to keep in touch to learn more about their progress. You may contact us online or over the phone fort exclusive updates and learn more about the existing new Volkswagen cars we have to offer at Patrick Motors Volkswagen in Auburn, MA.
We look forward to hearing from you!