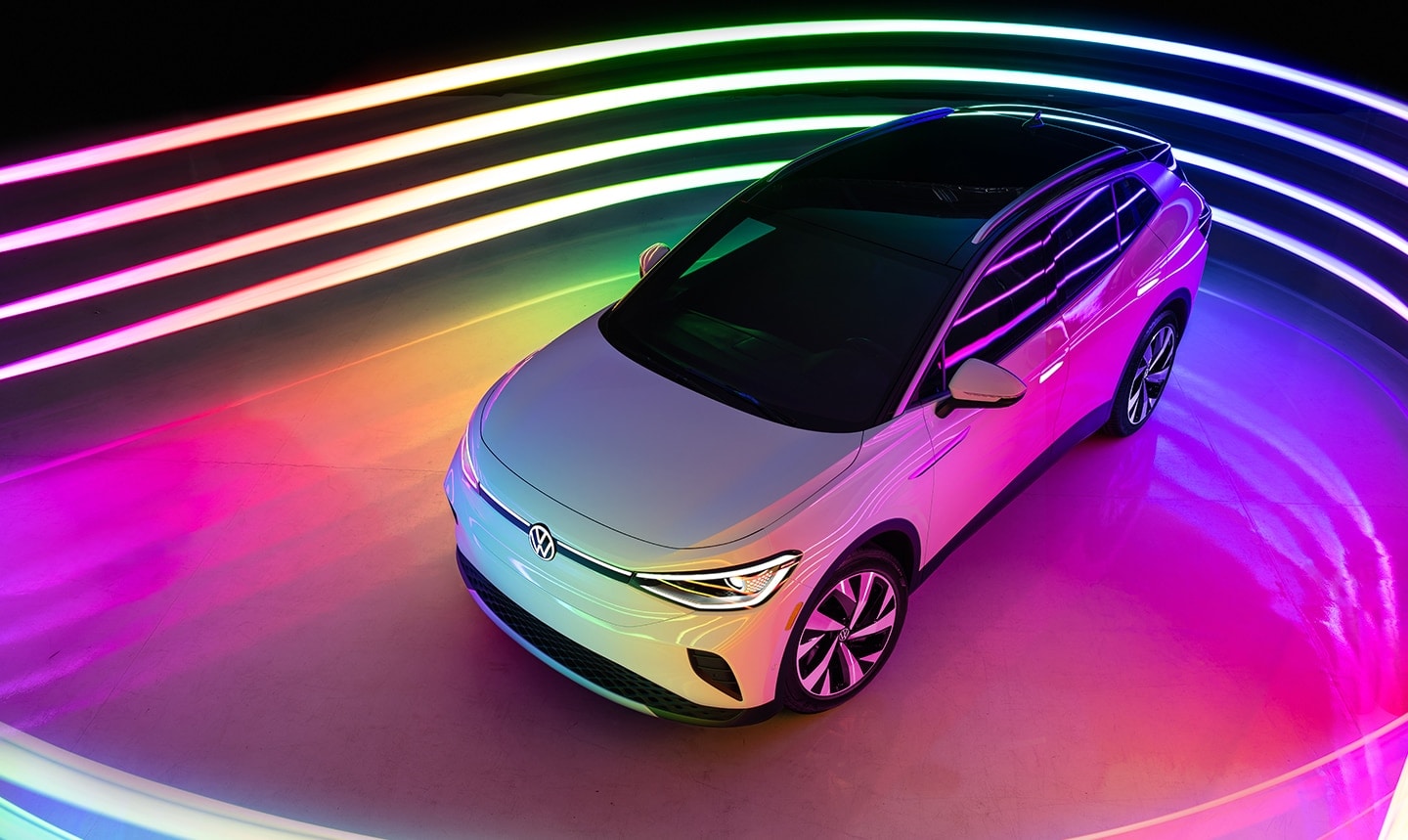 More and more drivers are looking for green cars these days, and fortunately for them the green car selection just keeps getting bigger! We recently welcomed the 2022 VW ID.4 to our lineup here at Patrick Volkswagen, and after a bit of time with it we're ready to tell drivers why they should give this model a closer look.
All-Electric Powertrain
Tired of spending all that money on gasoline? The 2022 Volkswagen ID.4 won't require an ounce of it. It's powered by electric motors and a battery pack.
It has an approximate range of 250 miles, so it can drive pretty far before you need a recharge, and there are two different models available with two different power outputs. The rear-wheel drive version of this VW car maxes out at 201 horsepower, while the all-wheel drive model produces just over 300 horsepower.
According to EPA estimates, the rear-wheel drive model achieves a fuel economy of 107 MPGe in cities and 91 MPGe on highways. The more powerful all-wheel drive model takes a slight hit, achieving 104 MPGe in cities and 89 MPGe on highways.
Fast-Charging Tech
The 2022 Volkswagen ID.4 also has access to level 2 charging, sometimes known as fast-charging, technology. This means that you can often recover a lot of range with just a quick stop at a charger, which means that this green SUV is ready for long drives and road trips.
Access to Thousands of Chargers
If you're worried about whether or not you can find a charger, don't be. The 2022 Volkswagen ID.4 has access to more than 45,000 chargers nationwide. That includes many fast chargers, and more of them are being built all the time.
If you want to learn more about this all-electric VW SUV and your Volkswagen financing options, visit our electric car dealership near Westborough, MA. Come in for a test drive and get behind the wheel of the new 2022 Volkswagen ID.4!