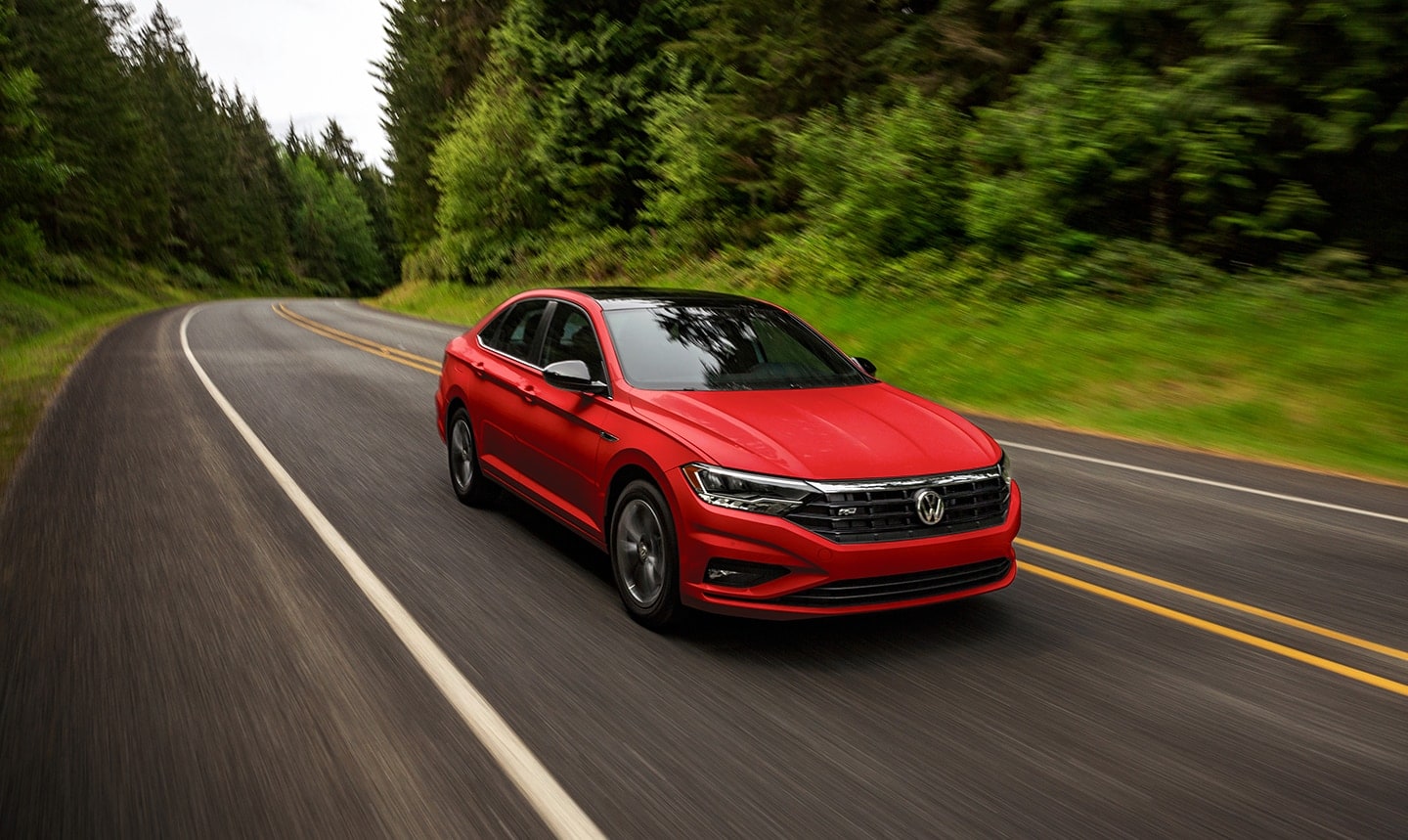 The Volkswagen brand continues to innovate and offer more advanced safety features on all of its vehicles. One model that can offer drivers extra peace of mind thanks to all of its available safety features is the 2021 Volkswagen Jetta.
It's time to visit Patrick Volkswagen so that you can see this new model for yourself.
Adaptive Cruise Control
This technology automatically keeps you traveling at a safe speed on the highway. Adaptive Cruise Control can also keep you a safe distance away from other vehicles on the road.
The sensors on your vehicle can actually sense when cars in front of you slow down or speed up. Then this tech adjusts accordingly.
Lane Assist
When you're driving at highway speeds, this feature can tell if you are drifting into another lane. This is unsafe and can easily cause an accident, so this tech will try to warn you or adjust so that your 2021 Volkswagen Jetta stays within lane markings.
Front Assist
This includes Forward Collision Warning. If your car can sense that the car in front of you has suddenly slowed dramatically or come to a stop, it will warn you about the potential for a rear-end collision.
Then it supports the driver's efforts to slow down by increasing brake pressure. If you don't react, the brakes are applied automatically.
Blind Spot Monitor
If you attempt to change lanes, the Blind Spot Monitor looks out for you and gives you an extra set of eyes. It can warn you if there is another car in your blind spot, preventing you from switching lanes and potentially helping you avoid an accident.
If you're in the market for a safe new sedan, visit our Volkswagen dealership near Worcester, MA. Our knowledgeable dealers can tell you more about the 2021 Volkswagen Jetta and everything that it has to offer.